Today our hairdressers are excited about this fun bubbly looks. I think the bubbly ponytail is going to quickly be your regular style. This look is great for any season and at any time! This bubble ponytail tutorial is easy and is even great for second and third day hair.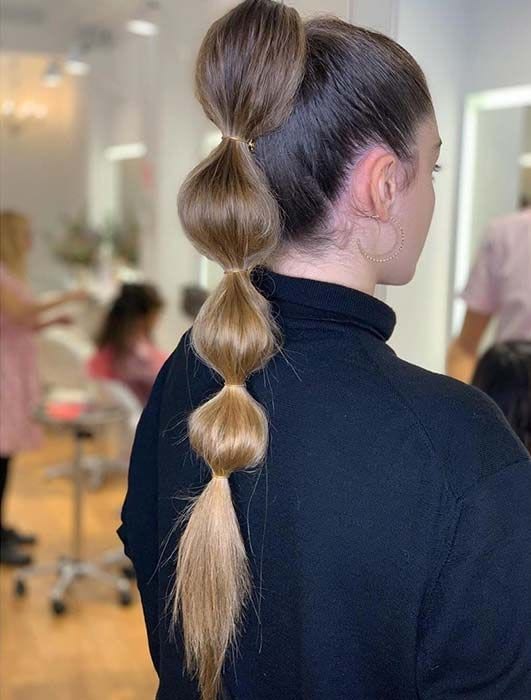 This is a great twist on a classic look. It can be hard to find new hairstyles and sometimes you might get stuck on the straight, curly, or topknots. Many people are always looking for new twists on hairstyles and this one is definitely a keeper! If you have troubles doing this hairstyle, you can always contact us here at the best salon in Dubai, Smart Hairways.
Bubbly Ponytail
Step 1
Pull some of your hair up into a ponytail and use a clear elastic to secure it
Step 2
Then repeat step 1 taking your next section of hair at the temple and pulling it back. If you like you can leave the bulk of my hair left down.
Step 3
Then secure both of those ponytails together with an elastic band and do one more. Do one more ponytail pulling from the top of the ears. Again you want to leave the bulk of your hair down the back of your neck. Around this time you can add hair extensions.
Step 4
Hold each elastic starting from the top. Pinch and pull the hair out a little creating a bubble. You can leave that last part down, end with a ponytail, or bun. It's so fun! Finish off with some hair gel ro ram any fly-aways and if you are leaving it down through the ends to kind of piece it and blend it together.
CrissCross Ponytail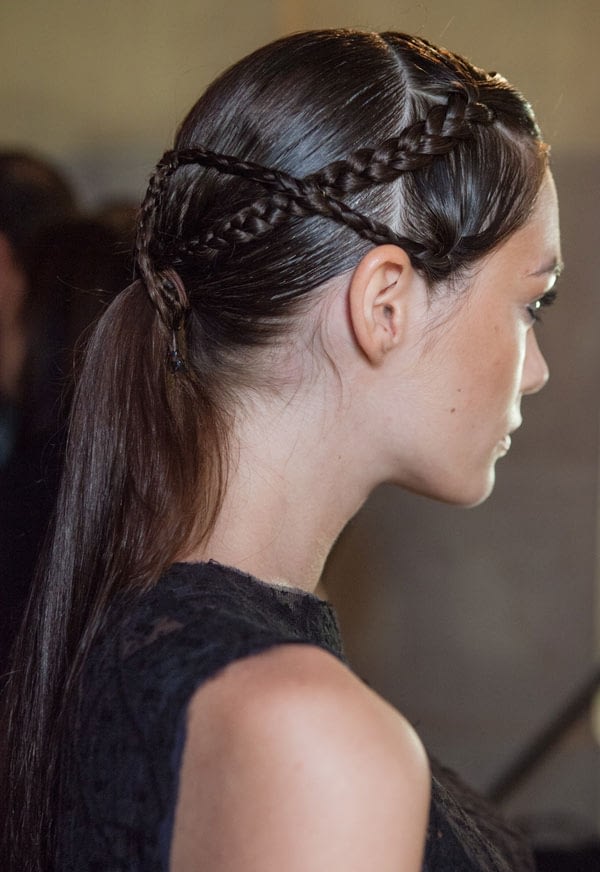 Here's a fancy way to dress up a pony tail for a casual day out
Step 1
Gather up a ponytail, but separate a section of hair on each side in the front and leave that loose.
Step 2
Take a section of hair on your left side of the head and separate it into a top layer and a cotton layer. Take the top later in your left hand
Step 3
Cross the section of hair over to the right side of your head, above the ponytail. Use a bobby pin to pin in place.
Step 4
Take the top section of hair on the right side of your head, above the ponytail. Use a bobby pin to pin in place.
Step 5
Take the top section of hair on the right side of your head and cross over the left section. There will be a little tail hanging out of your first section, grab that as you cross the right section of the hair. Pin in place.
Step 6
Take your remaining section of hair on the left side and cross that over to the right. Don't forget to grab that little tail and incorporate it into your sections before you pin it down. Pin this over your ponytail elastic. Take your remaining sections of hair on the right and the leftover hair and cross it over to the left side. Pin in place.
Steps 7 and 8
If you have a short tail hanging on your last crossover piece. You can just pin them under your ponytail. If you have a longer piece hanging, grab a section from each side of your ponytail and wrap it around with an elastic. Pin in place.
If you ever need help with these hairstyles. Our hairdressers here at the best salon in Dubai can help! We here at SmartHair Ways provide the best service for those who want to learn how to do the most professional and easy hairstyles. To locate us, search up hair salon near me or Best hair salon in Dubai and choose us here at SmartHair Ways.
How to reach Smart Hairways?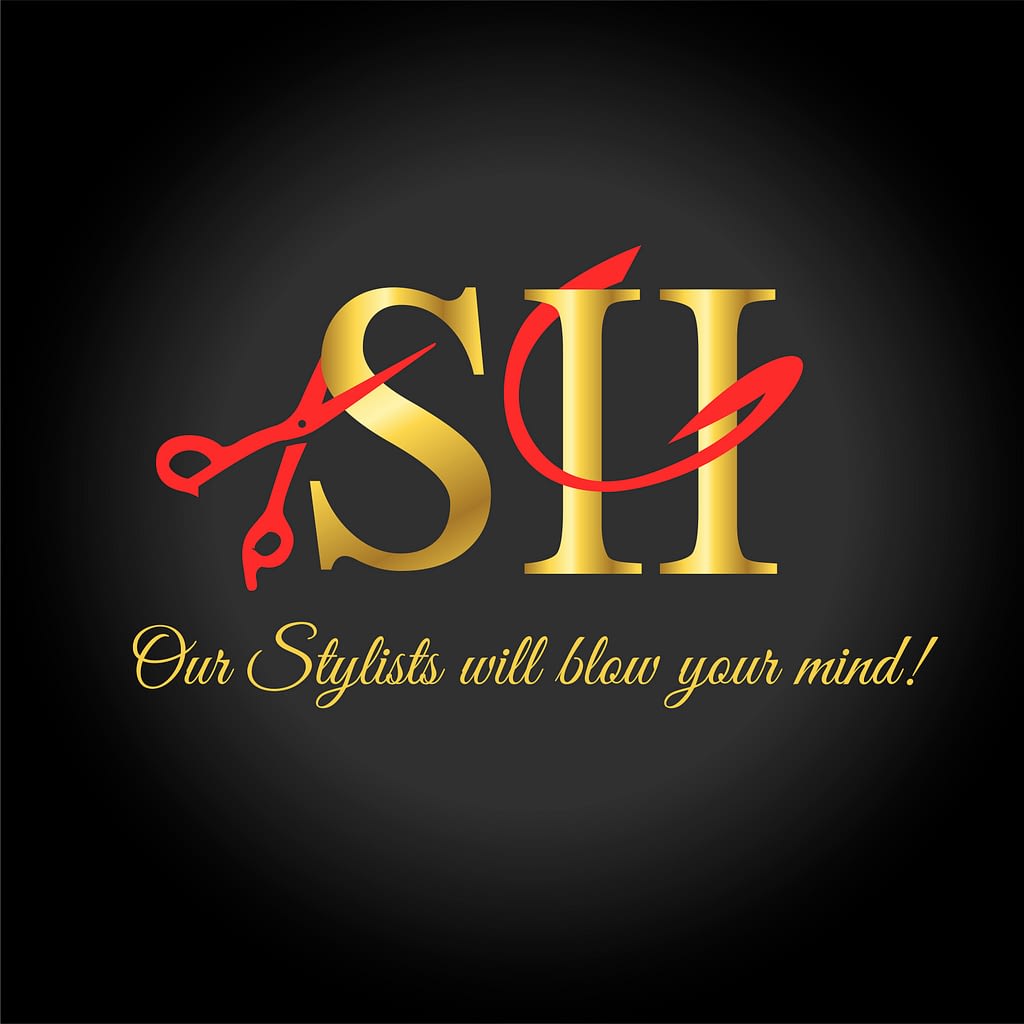 It is very easy to reach us! We are available on Google Maps. Just search for barber shops near me in Dubai on Google and you will be redirected to the best luxury gent's salon in Dubai within no time! Schedule an appointment through WhatsApp or Facebook. We will wait for you soon! We love seeing new faces and informing our customers what is best for them.