Are you annoyed due to your curls being tangled altogether? One of the most common problems men with curly hair have to face is dry and frizzy hair. It can cost you hours of brushing and fiddling with your hair every morning to get rid of the locked tangles. It is guaranteed to give you an annoyance boost and leave your whole day unproductive and grumpy.
But, don't worry. We realized your problem before you and have brought you the perfect solutions for it! Smart Hairways is a luxury gents salon in Dubai that understands all kind of grooming problem men face and offer affordable and sustainable solutions for them. Our hairdressers have worked with all kinds of hairs since the last 10 years and know what kind of treatment is best for your hair profile!
Let us now dive deeper into the most common problems and causes behind the problems men with curly hair have to face.
What is frizzy hair?
Just like our skin, our hair has scales over it too. And when the hair particles under the scales dry up because of lack of moisture or humidity, the pores open up to soak in as much moisture as possible and causes our hair to tangle with each other. Frizzy hair can look dull and messy and cause a major confidence drop in men. They also eat up a good chunk of our everyday life because of the high maintenance they require.
What are problems I will have to face if I have frizzy hair?
For starters, the most common problems you will have to face are –
Messy Hair
Shabby Appearance
Low Self-Confidence
Appear unorganised to others
People will not want to approach you that often
What can I do if I have shabby hair?
Now, you must be wondering about what can be done if you have shabby hair. Don't worry, the best barbershop in Dubai, Smart Hairways has got you covered! There are 2 kinds of treatments that can be done for fixing the problems of frizzy hair. One is in-salon and the other one is from home. In this article we will be covering the solutions you can undertake from home itself to make your frizzy hair go away and make your shiny curls attractive again!
Treatments of frizzy hair at home-
The main reason behind frizzy and tangled hair is lack of moisture and high humidity. So we need to make sure these two problems are taken into account. Now, let's look at what you can do at home to fix your problems of frizz-
#1. Avoid Excessively Shampooing your hair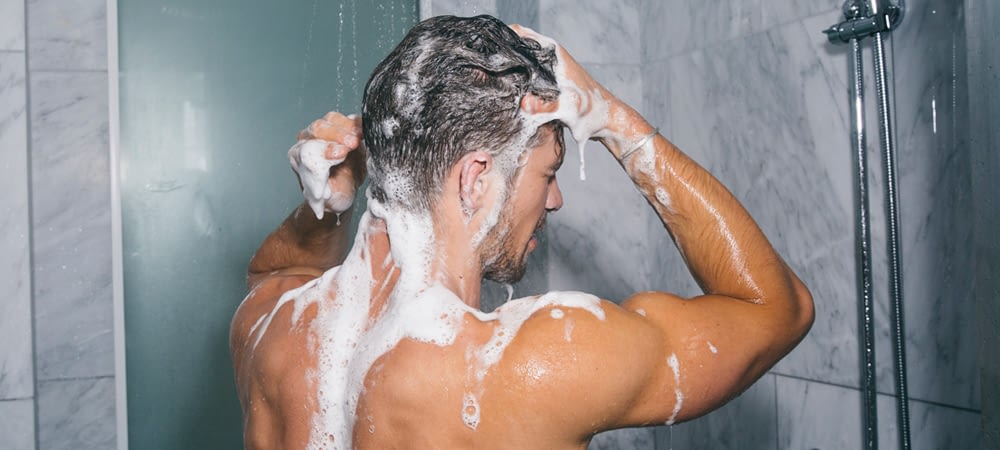 One of the most common mistakes men make is thinking that regular shampooing will help them get rid of the frizz and give them silky and smooth hair. While that is exactly what is advertised by big shampoo companies as well but IT'S NOT TRUE! Smart Hairways has been in the beauty and hair industry for more than 10 years and after studying all kinds of hair profiles deeply, we can confidently say that while shampooing is healthy for your hair, excessive shampooing can lead to damage your hair even further.
This is because shampoos contain chemicals like paraben and alcohol that strip your hair off the necessary oils and nutrients it requires to grow healthy. So, Smart Hairways suggests using shampoos that contain excessive chemicals and shampooing only 2-3 times a week.
#2. Regular Trimming and Cutting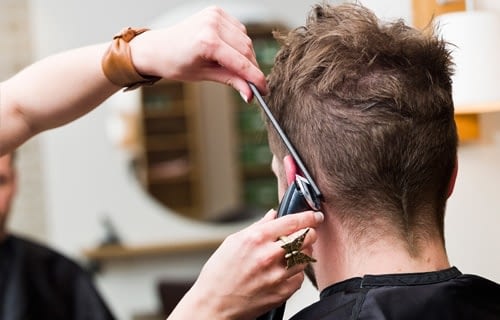 Smart Hairways is glad to inform you that regularly trimming or cutting your hair can help you get rid of your hair frizz by upto 90%! This is because your hair starts tangling after a certain growth in its size and trimming your hair whenever it reaches that size will help you get rid of the frizz and frustration you have to face every day.
#3. Moisturizing your hair
Lack of enough moisture is the main reason behind frizzy and dry hair and the only way to solve the problem is investing in a good moisturizer. Though it might cost you a few extra bucks, but it will be worth it in the long run! You will be surprised by the amount of time you will be saving everyday by just using a moisturizer and getting rid of the hassle of untangling your hair every morning. Smart Hairways suggests using a moisturizer that contains natural ingredients like almond, olive and coconut to keep your hair in its best health.
I need further help.
Well then, Smart Hairways is always here for you! We are located in Jumairah Lakes Tower, Dubai and we are one of the best luxury gents salon out there. Just pay us a visit and you will leave surprised by the kind of miracles our hairdressers can do! Search for barbershops near me in Dubai on Google and you will redirected to Smart Hairways within no time!