Have you ever wondered how your favourite celebrities rock their colourful hairstyles without looking too attention-seeking? All those beautiful and hot colour streaks on their perfectly set hairstyles instantly become the conversation for many days after being spotted! Well, there's one simple reason behind the perfection. They have professional hairstylists working for them who have abundant experience and knowledge in the hairstyling field.
Now, you must be wondering where you can get a professional hairstylist for yourself without breaking the bank. That's exactly where Smart Hairways steps in! We are a luxury gents salon in Dubai who has professional hairstylists working for you 24/7 with 10+ years of experience in the hairstyling field. We will give you your dream hairstyle and make every single person admire you without you even trying! Just step in and be amazed! Full refund if you are not satisfied with our service.
So, now let's dive further into the topic of hair highlights.
What are highlights?
Highlights are streaks of colour used on your hair to make your hairstyle stand out. You can get a perfect attention grabber by getting the most suitable highlight for your hair! Not only that, highlights can be done in almost any colour you desire! Be it white, silver, platinum, purple, green, blue or even a custom colour decided by you!
Is getting a hair highlight going to damage my hair?
Short answer, NO. Hair Highlights are a completely safe procedure and when done by professionals like Smart Hairways you can be assured of a perfect hair health! Our hairdressers have researched the hair industry for more than 10 years before trying our hands on our customers and we treat every hairstyle as a piece of art. So, we understand how difficult it is to regain your hair health once it is lost hence we only use materials with minimum chemicals and avoid harmful procedures for your hair.
Why should I get a highlight?
There can be many reasons as to why you should get a highlight. You might be growing white hair and want to hide it but black is too mainstream for you. That's where hair highlights save the day! You can choose from almost any colour that exists to cover your white hair in style and make a fashion statement. Or, you might have just gotten that fancy new hairstyle of yours perfectly done from Smart Hairways and want to grab everyone's attention to it. Highlights are the perfect way to draw everyone's eyeballs to your hair and show off that hairstyle!
What kind of highlight should I get?
Are you wondering about the perfect highlight for you? Worry not! Smart Hairways has got you covered. We deeply analysed what colour will suit the best for different types of hair and took the pain and time of matching them with each other so that you don't have to bear the struggles of doing it! According to Smart Hairways' research here are the kind of highlights you should get:-
#1. Black Hair – Blonde or White highlights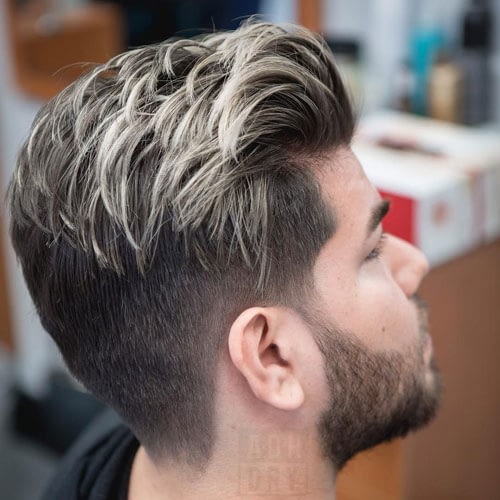 If you have black hair, then blonde or white streaks will look the best on you! This is because the natural dark colour of your hair combined with the elegant appearance of white will compliment your hairstyle and make you stand out at any event or party you attend!
#2. Black hair – Brown Higlights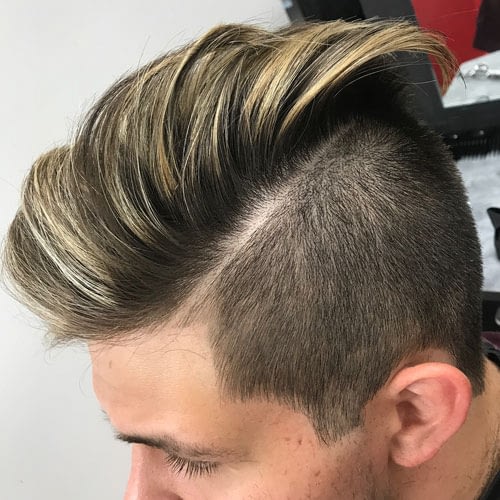 If you want to get highlights but keep it lowkey and stylish at the same time, then brown is the way to go! Brown highlights on black hair look hot when done perfectly. For perfection, you can trust Smart Hairways and our professional hairstylists for enhancing your look and boosting your charisma!
#3. Blonde Highlights – Brown hair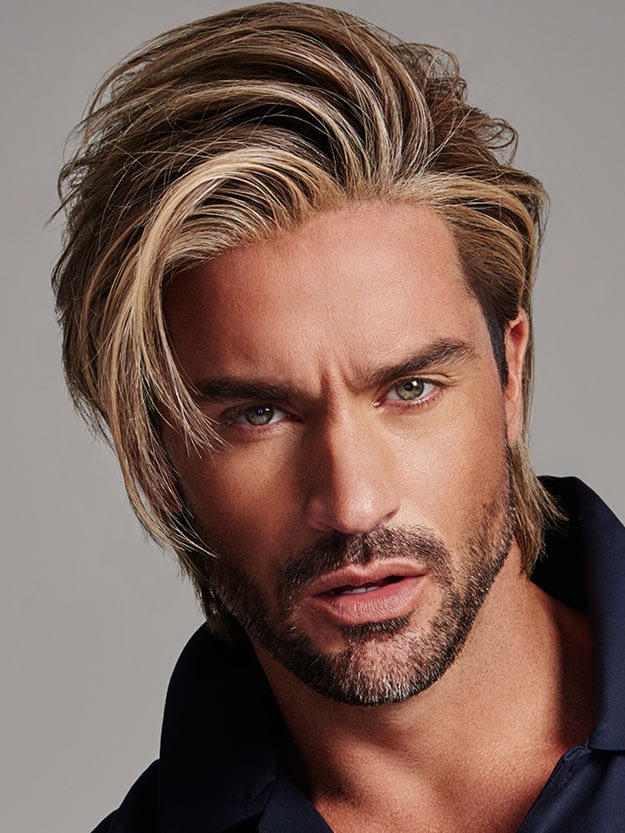 Do you think black and blonde look too common? Or do you just have natural brown hair and want to look hot? Well, good news! Blonde highlights are going to suit a brown hair just as much as they are going to black hair if not more. They kind of blend in with the brown hair and give a natural feel about your hair. Without giving away the sense of too much customisation, blonde highlights on brown hair will make you look like an absolute stunner!
Above were some of the most stylish highlights chart that are going to suit almost 90% of men out there. However, if your preferences are unique and want to try out something new for yourself then the best salon in Dubai, Smart Hairways is always open to your choices and preferences!
Just step in and let us know what kind of style you are looking for and we will get it done in no time. You won't step out of Smart Hairways disappointed!
How can I reach Smart Hairways?
Do you want to try out the best gents salon in Dubai for yourself? Well, don't worry, we are on Google! Just search for barbershops near me in Dubai on Google and you will get redirected to the most luxury salon out there. Don't wait! Search now! You are invited to the best gents salon in Dubai that can get you professional haircuts and beard styles at the most affordable prices!